The Store sells seeds, trees, animals, buildings, tools, and decorations for your farm. To get to it, click on the Store icon in your toolbar. You can purchase items using either Coins or FarmCash.
The Store Tabs
Edit
Items in the store are grouped together and can be accessed by clicking on the appropriate Item Tab.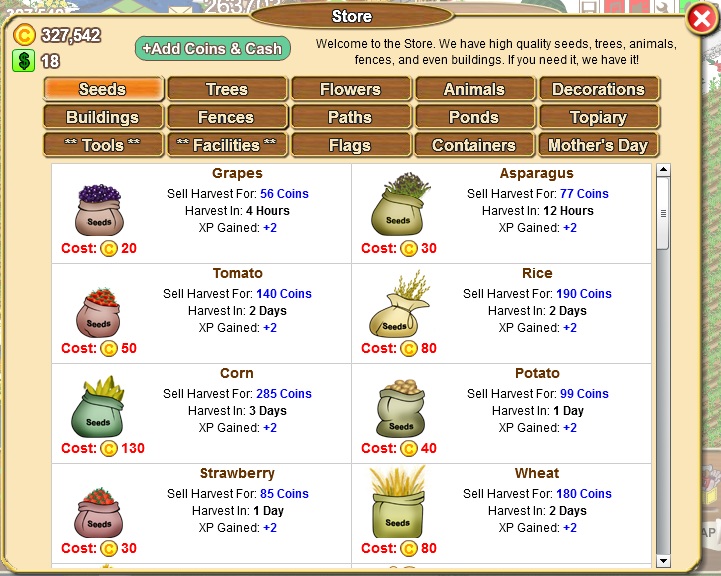 The number of Item Tabs keeps growing as new items and features are added. The current grouping is as follows:
Ad blocker interference detected!
Wikia is a free-to-use site that makes money from advertising. We have a modified experience for viewers using ad blockers

Wikia is not accessible if you've made further modifications. Remove the custom ad blocker rule(s) and the page will load as expected.